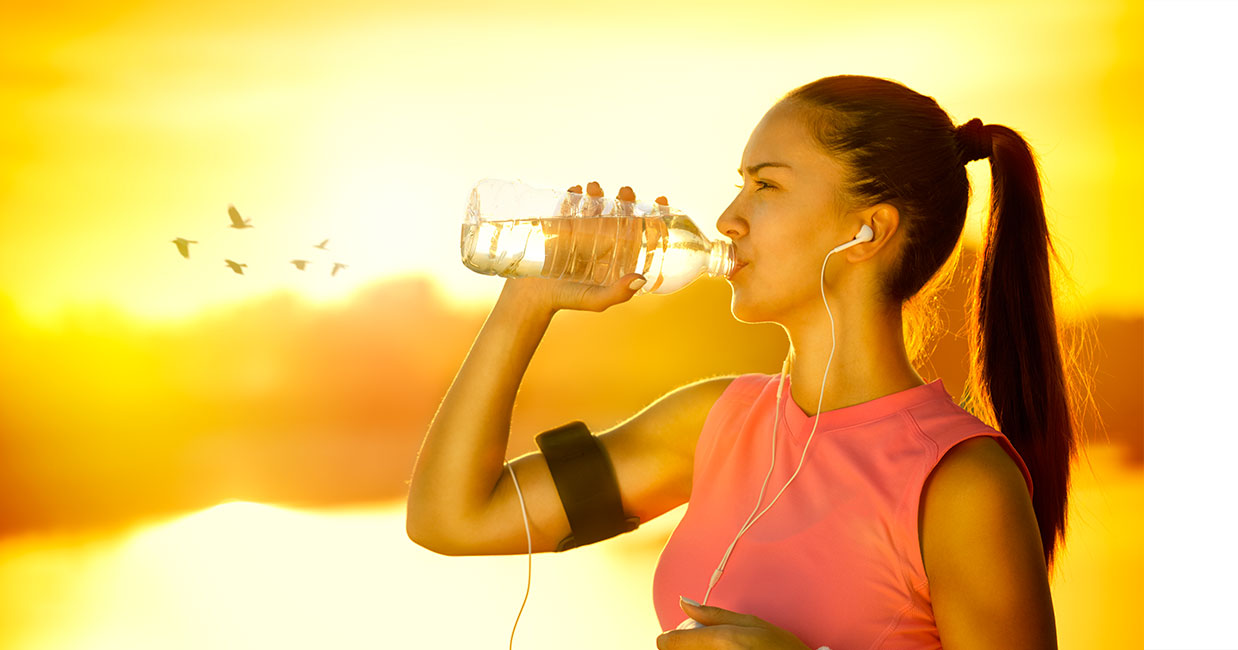 Summer in Tunisia is synonymous with hot weather and hot days. This does not prevent you from having a physical activity beneficial to your health. Just choose the right sport, avoid sun risks and follow basic tips.
The risks of sport in summer
The practice of a sports activity in the summer can present risks, generally related to the sunshine and the heat.
Under the effect of heat, the joints, muscles and tendons are very stressed.
You must also be vigilant and protect yourself against sunstroke, dehydration and sunburn.
Which sport to choose this summer?
To spend a summer in shape, consider adapting your pace and your sports activities to rising temperatures.
Several choices are available to you according to your preferences, your age and your physical abilities:
―Aquagym & swimming: to combine relaxation and sporting activity.
―Aquagym in particular facilitates movements and sports exercises since the body, once immersed in water, weighs only a third of its terrestrial weight.
―Petanque: even if its energy expenditure is minor, this game nevertheless allows joint mobilization, the work of balance and socializing.
―Jogging on the beach: in addition to ensuring a change of scenery, jogging on the beach is a great way to mitigate shocks and preserve joints.
―Beach volleyball: Beach volleyball offers you the opportunity to improve your reflexes, your speed, your coordination and your concentration in addition to allowing you to share with friends moments of pleasure and laughter.
―Sheathing and abs: perform some sports exercises at home without much fatigue but with many benefits. Sheathing and abs allow you to preserve your flat stomach and firm your legs and buttocks.
―Hiking: a great way to combine relaxation and well-being with sports activity. The virtues of walking in a natural environment are much more numerous than those of the walk in the city. Enjoy a breath of fresh air while moving!
The 9 tips to follow
―Choose your schedule: spend early in the morning or in the evening, and avoid doing sports in the sun.
―Hydrate: during the summer and in the rest phase must consume 1, 5 to 2 liters of water a day, and during a physical activity, the body uses much more water than usual, so you should drink during exercises on average 1.5 liters of water every hours.
―Spray with water: during physical activity, do not hesitate to splash fresh water. It is advisable to rinse face and neck to lower the body temperature.
―Choose light clothing: do not multiply layers of clothing during intense physical activity and wear light clothing to promote the evaporation of sweat and allow the body to regulate its own temperature.
―Wear appropriate shoes: avoid replacing his running shoes by tennis shoes as they are not adapted to sports activities. Contrarily, on the beach, you can run barefoot, without exceeding 20 minutes to not have sore calves.
―Choose a suitable activity: to avoid stressing your body, it is advisable to slow down the pace and reduce the intensity of your exercises.
―Protect yourself from the sun: cap, sunscreen, and sunglasses are essential accessories for your protection. Opt for a waterproof sunscreen that is more resistant to sweat.
―Eat properly: do not exercise on an empty stomach to avoid discomfort.
―Vary activities on the beach: to move your whole body and avoid getting bored during the holidays, vary the sports activities on the beach: beach volleyball, jogging, walking in the water, racket games...