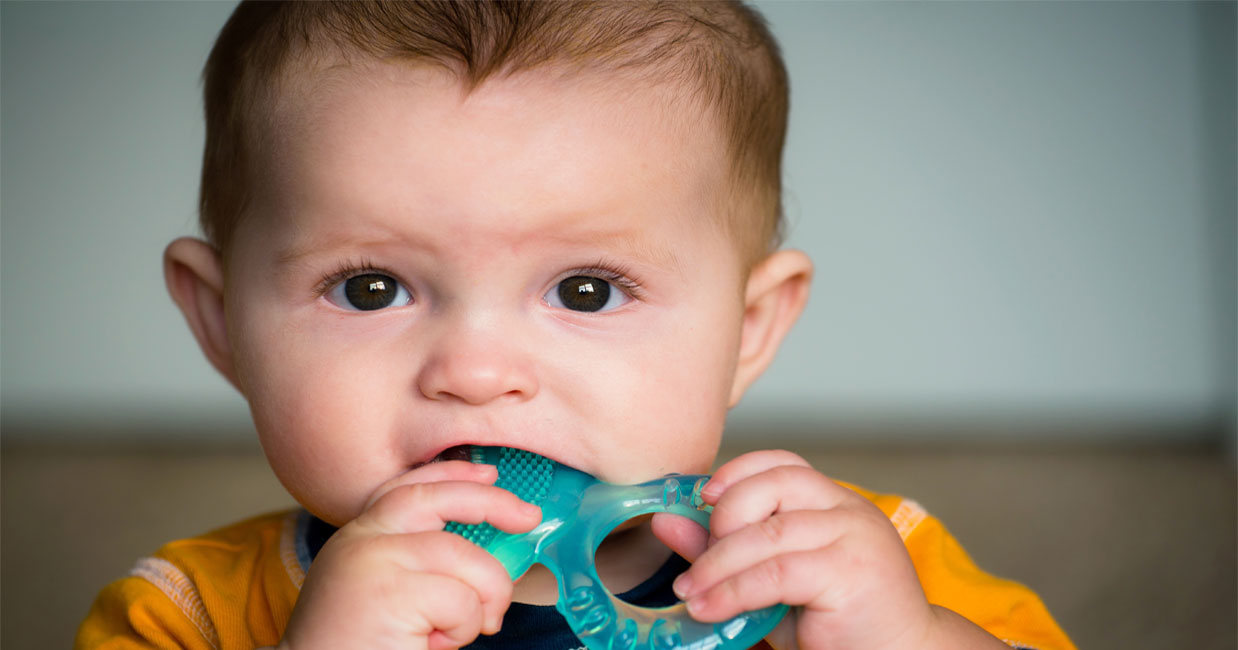 The appearance of your child's first milk tooth is a happy event, but it is a period during which your baby feels pain, is cranky, cries all the time, does not sleep well, loses his appetite and salivates considerably.
The dental flare starts on average from the age of 6 months and sometimes a little before. It can be accompanied by diarrhea, diaper rash and fever.
This is a delicate period, though not serious in spite of its symptoms, but which requires special care and sometimes a medical consultation in case of very high or persistent fever: the symptoms of dental flare can camouflage something else that only a pediatrician can diagnose (angina, otitis ...)
To relieve the pain of dental flare that lasts for months in interspersed phases, here are some tips:
Massages: to soothe discomfort, nothing beats being held and receiving small relaxing massages all over the body. This gives a feeling of well-being and comfort to calm him down.
Gingival massage: the dental thrust is preceded and is accompanied by the swelling of the gums. A preparatory phase of the breakthrough of the teeth. The gums are swollen, red and painful. This small local and ordinary inflammation can be relieved by small massages with a special balm on sale at the  pharmacy. An herbal balm to apply with a well washed finger, massage the baby's gum 2 to 4 times daily.
Teething rings: in front of the pains of the thrust of her teeth, baby incessantly rubs the gum with her hand. The rings and teething necklaces available over-the-counter in a pharmacy can help ease the pain. There are teething rings to place in the freezer or refrigerator, the sensation of cold will anesthetize his gums and calm him down. Also herbal soothing teething necklaces can be used to rub the gums.
A few things to chew on: like a crust of bread, biscuits without sugar that will help break teeth and relieve the baby. This is possible when he is a little older to avoid the wrong food route.
Pain relievers: prescribed by the doctor, paracetamol in suppository form alone or combined with other drugs, lowers fever and relieves pain and inflammation of the gums.
Homeopathy: The pediatrician may also prescribe a very effective homeopathic treatment based on chamomile. Homeopathic prescriptions are the best for babies since they have no adverse effects.
The baths: to help him relax and forget his pains, a warm bath will do him good and he will sleep better. This is of course in the absence of a fever.