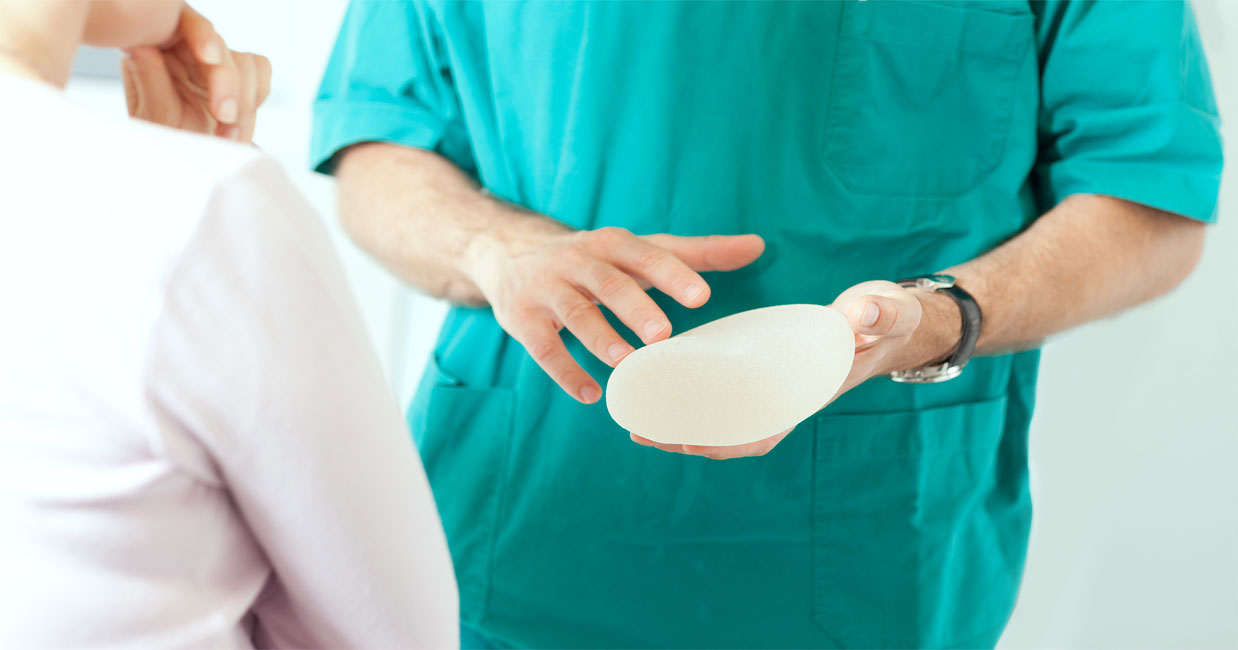 The role of breasts for a woman does not stop at breastfeeding. They represent in indeed a true symbol of seduction. We must take care of them and maintain them gently because they are fragile and easily lose their firmness.
When you can drink water and alternate hot and cold water for a hydro-massage and the result is not satisfactory ... When we try all the easy and daily techniques to keep a firm chest and limit the signs of aging without achieving the desired result, we have only one option left; Plastic surgery.
Breast plastic surgery:
Cosmetic surgery came into being with military medicine to camouflage the traces ofwounds and deep burns of the soldiers.
Nowadays, this practice is democratized. There is a growing demand for a bodyperfection, and especially impeccable breasts.
And it is in this perspective that plastic surgery has evolved at a remarkable speed to satisfy the patients, whatever their needs: breast lifts,to treat breast hypertrophy in men, to remedy breast malformation,increase the volume of small breasts, decrease that of too big or heavy ....
To each one his motivation to submit to an aesthetic intervention of the breasts.
Breast augmentation:
Breast augmentation is a technique aimed at getting a stronger chest orreshaped in some women who feel the need either because they do not feelnaturally blessed, either to find their feminine identity or to satisfytheir desire to be permanently beautiful.
Harmonizing the bust in relation to the silhouette of the patient also requires interventionon breasts that are too small following particular events such as weight loss, pregnancy orhormonal modification (hypotrophy) or hypoplastic breasts.
Breast augmentation surgery offers the possibility of a breast implant or a greasy filling.
A breast implant is frequently placed under the breast in the submembrane groove or thelower part of the areola (lower hemiareolar tract). It can also be placed in theaxilla or under the nipple, only for prostheses filled with physiological solution.
There are different forms of breast implants: round implants with levels offillers, anatomical or profiled implants, known as droplets of water, andasymmetrical implants that have a fit shape for each side.
Breast reduction:
Breast reduction can be a solution for functional or aesthetic breast problems. When they are too bulky, they can weigh the body down and preventpracticing certain activities. As for the silhouette, it risks being distorted and givinga feeling of discomfort. The person concerned is obliged to wear a bra,hard to find in the shops, and despite this, breasts still tend to befalling.
The intervention is done by opening in three different places: that aroundthe areola, the vertical under the breast and the horizontal under the breast. The opening is done in "T".
Nowadays, the vertical scar could be more elongated for more "erotic" breastspointing forward, and the horizontal scar has dropped dramatically.
Rates of cosmetic breast surgery:
The rates of a cosmetic surgery of the breasts vary according to the complication of the operation, the type of implant (if it is a breast augmentation), the number of specialists...
At Clinique Les Oliviers in Sousse, the best specialists in Tunisia will take you incharge and guide you through the different stages and procedures for the surgery of your choice.